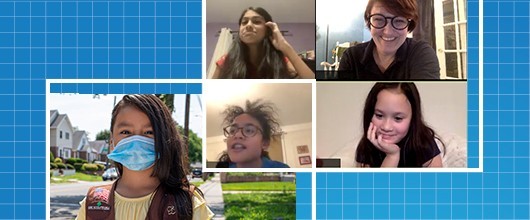 Your Blueprint for an Amazing Troop Year
New troop year? Bring it on!
Keep your troop going strong with these specially adapted badges, Journeys, and activities for virtual and safe in-person meetings, as well as current COVID-19 guidelines and resources. We're here to support you as you help your troop thrive.

Program Ideas and Adaptations​


Power a fun-filled troop year with this curated selection of badges, Journeys, and activities to help you throughout this troop year.



Training and Planning Tools
 
Local Support and Training

Meeting Planning Tools

Check out these tried-and-true resources from fellow troop leaders who successfully adapted their meetings for in-person-safe and virtual settings.

Planning Activities

These volunteer-generated ideas can you help adapt to any meeting environment. You can also visit the program level pages above to view adaptations for specific badges and journeys.

Connecting with Families

COVID Guidelines

The day we have all been waiting and preparing for is here! It is time to begin in-person meetings IF YOU ARE READY! In order to schedule your first meeting, you must read the attached guidelines and sign the promise to follow them, all of them, when you are meeting in-person with your troop. Once signed, please mail or email a copy to your membership specialist, or you can drop off the original at the service center nearest to you.