Girl Scouts of the USA (GSUSA) will celebrate the annual National Girl Scout Cookie Weekend February 19–21, when consumers are encouraged to invest in girl leaders of today and the future by purchasing Girl Scout Cookies. GSUSA is offering a number of online, contact-free sales options this year to keep girls and their customers safe during the COVID-19 pandemic while still teaching girls valuable entrepreneurship skills and helping local troops thrive.
Continue >

The Girl Scout Cookie Program teaches girls about entrepreneurship as they have fun learning essential skills like money management, public speaking, and decision making, which set them up for a lifetime of success. Nine in ten Girl Scouts say the cookie program has built their entrepreneurship skills and their interest in pursuing entrepreneurship as a career path—so every cookie purchase is an investment in the world-changing business leaders of tomorrow.   Find cookies near you!
Continue >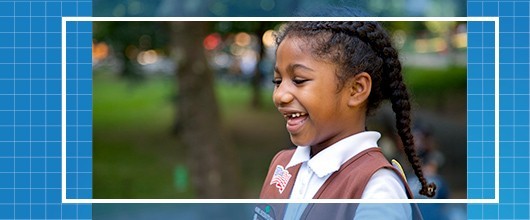 Check out the NEW blueprint for troop leaders!
Keep your troop going strong with these specially adapted badges, Journeys, and activities for virtual and safe in-person meetings, as well as current COVID-19 guidelines and resources. We're here to support you as you help your troop thrive. Power a fun-filled year with this curated selection of badges, Journeys, and activities.
Continue >