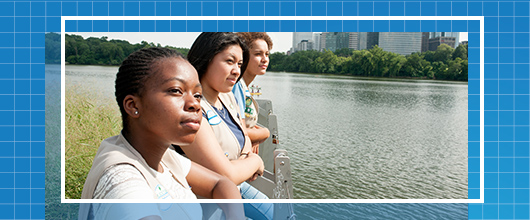 Date:
Wed Jul 21, 8:30 AM
- Wed Jul 28, 8:00 PM
Level:
Cadette, Ambassador, Senior
Region:
Greater Mississippi
Girls grades 5-12 are invited to embark on an adventure like not other! July 21-July 28, 202Travel to Savannah, GA with us and join in the fun of QuestFest 2021

● Participate in the Juliette Gordon Low Girl Scout Morning Experience and Pinning Ceremony
● Take a 3-hour kayaking trip at Tybee Island/Participate in Coastal Georgia Marine Patch Program
● Explore space and technology at Kennedy Space Center
● Experience amazing thrills at Busch Gardens Tampa, a 335-acre African-themed park1
$1150 - Includes 7-night accommodations, food (breakfast, lunch, dinner), transportation, entry fees, pins/patches/badges
$200 deposit due at registration with remaining balance due no later than June 30, 2021. No refunds after March 1, 2021. Registration is November 21, 2020 through February 26, 2021. Additional $50 fee for registrations after February 26, 2021. NO registrations AFTER March 31, 2021.